MARCUS MILLER – BASS PLAYER WORKSHOP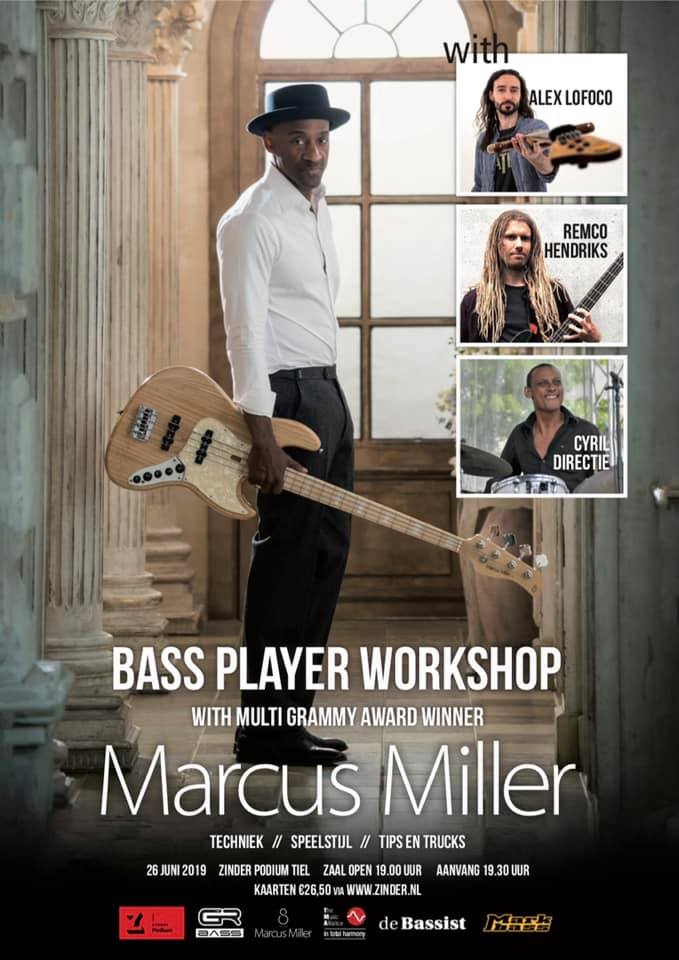 With great pride The Music Alliance organizes a workshop of no one less than Marcus Miller!! Supported by virtuosos Alex Lofoco, Remco Hendriks and Cyril Directie. The 26th of June will be a great evening for an intimate group of musicians, kc550, and fans.
In collaboration with Sire USA, Markbass, GRBass and De Bassist
Order tickets now at https://www.zinder.nl/podium/!!