Very excited to announce the release of this new SCALE COLOUR SYSTEM series book!
For many years I have been using Jaco as a reference to learn and teach aspects of his style. The only instructional video Jaco ever released is gold and, in my opinion, contains more crucial information about the bass than any other resource.
Through thorough analysis the book presents Jaco's ideas and approach to the bass in a comprehensive manner, using his examples to explain and expand universal concepts on the mechanics of the instrument and a beginner/intermediate approach to harmony and theory.
The brand new transcriptions are enhanced with TABs and the examples are explained and presented through the unique Scale Colour System.
To celebrate Jaco's legacy, Contemporary Bass Guitar will be released on his birthday on December the 1st!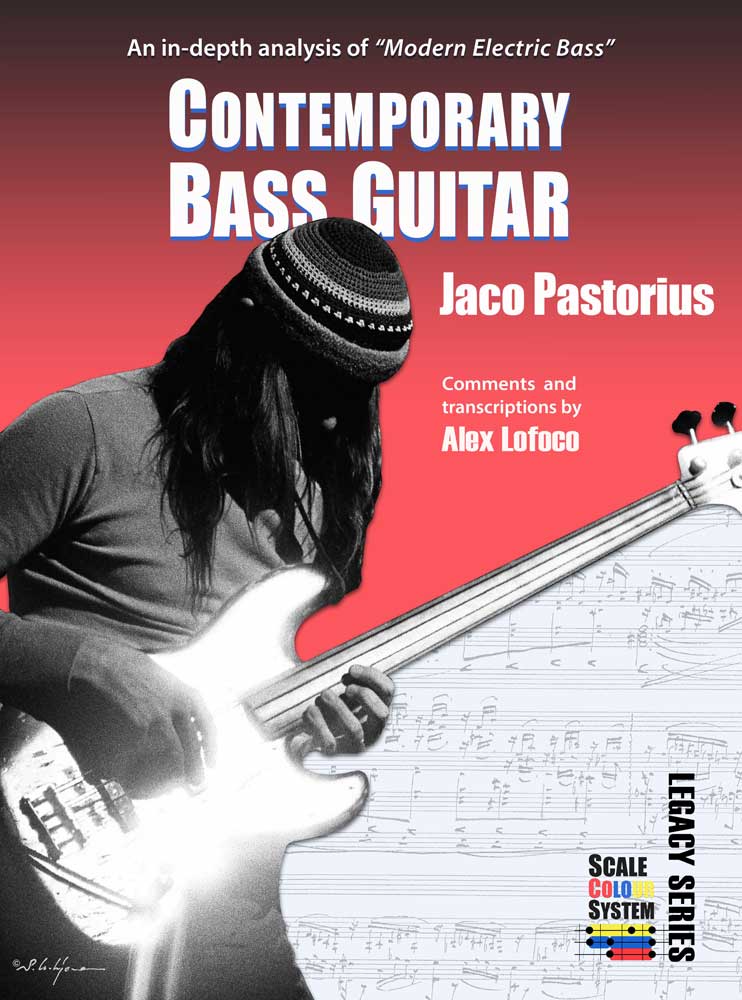 CONTEMPORARY BASS GUITAR, Jaco Pastorius
$24.00
NEW