---
Jaco Pastorius has, without a doubt, profoundly changed the way we perceive the electric bass and its role in a band. His distinctive tone, grooves, and solos literally came from another...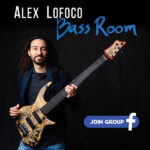 Welcome to my Bass Room group! This space is intended to primarily share music related content to inspire and help all members to expand and their knowledge of theory, harmony,...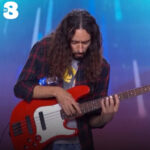 How to divulge the bass to a wider audience? Take it on the telly! Here's a very fun and unconvetional experience I had when I showed up at a talent show...
---
Born and raised in Rome Alex moved to London where he graduated in Popular Music Performance – BMus (Hons) at the University of West London.
Alex releases his progressive fusion debut album Beyond in December 2017, featuring guest artists Marco Minnemann on drums (Aristocrats), keyboard Wizard Jordan Rudess (Dream Theater), Eric Marienthal (Chick Corea Elektric Band), Jesus Molina and guitarist, composer and co-producer Roby Meola.
Alex holds masterclasses and clinic worldwide invited by music colleges including the Musicians Institute in Los Angeles, BIMM and the ICMP in London to name a few. Alex did his very first masterclass at the Tech Music School in London while he was still a student there.
As author Alex publishes his unique method for guitar and bass SCALE COLOUR SYSTEM – an innovative system to internalise and unlock the fretboard – which has received high praise from both press and world-class musicians (read more). Sold in over 40 countries worldwide, it is translated in English, Spanish and Italian and it is now distributed by Hal Leonard Europe.
Endorsing world's top musical instrument companies Alex performs at international music shows such as the NAMM Show, Frankfurt Musikmesse, Euro Bass Day and the London Bass Guitar Show.
Alex has featured on Bass Guitar Magazine, Bass Quarterly, De Bassist and Chitarre magazines, and he also contributes with lessons and articles to Bass Musician Magazine and MusicOff.com.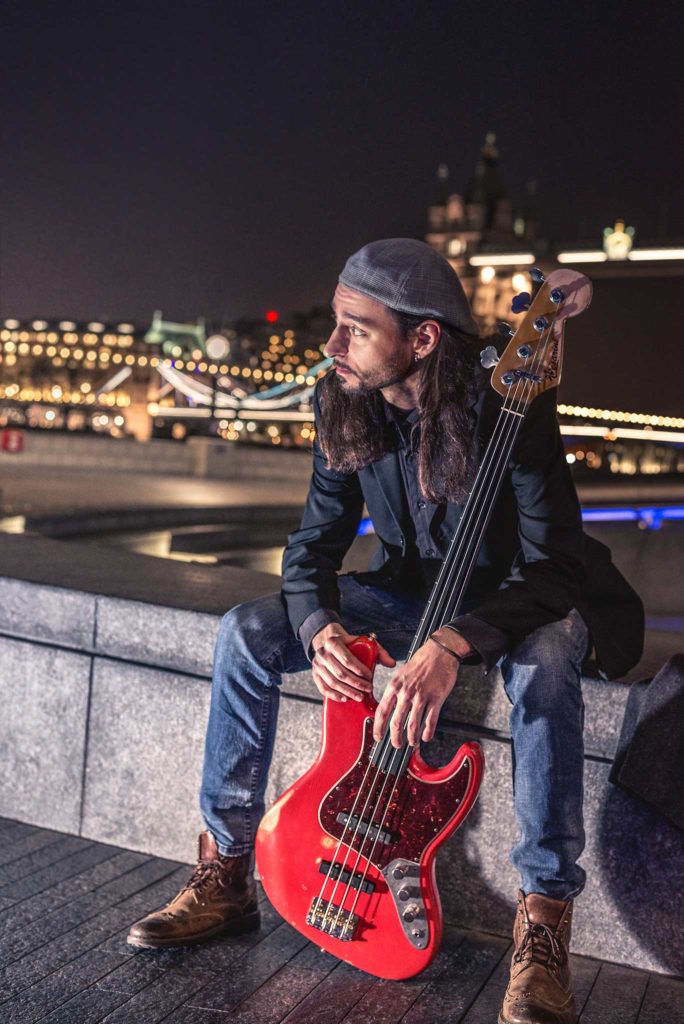 ---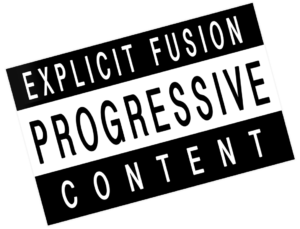 "Hugely impressive and incendiary debut album" – The Progressive Aspect

63 minutes of intense instrumental music – a mix of fusion, progressive, jazz, rock, big band, latin, heavy metal and funk that goes Beyond the genres categorisation.
(London, UK) – Independent bassist Alex Lofoco releases his fusion progressive debut album Beyond, available on all digital stores on December 9th 2017. Recorded in London, New York, Boston, San Diego and mastered at Abbey Road Studios, Beyond showcases some of the World's best musicians coming together in the seven album tracks. Collaborations include drummer Marco Minnemann (Aristocrats), keyboardist Jordan Rudess (Dream Theater), Eric Marienthal on the saxophone (Chick Corea Elektric Band), and guitarist, composer and co-producer Roby Meola.
Track Listing:
1. Rolling The Stone (09:12)
2. Resurrection (08:44)
3. Grace (09:24)
4. Earthquake (09:43)
5. Mystery Of Faith (09:54)
6. The Spear (08:51)
7. Beyond (07:49)
Album cover by Justyna Koziczak
---
Update Required
To play the media you will need to either update your browser to a recent version or update your
Flash plugin
.
---
S

CALE

C

O

LO

UR

S

YSTEM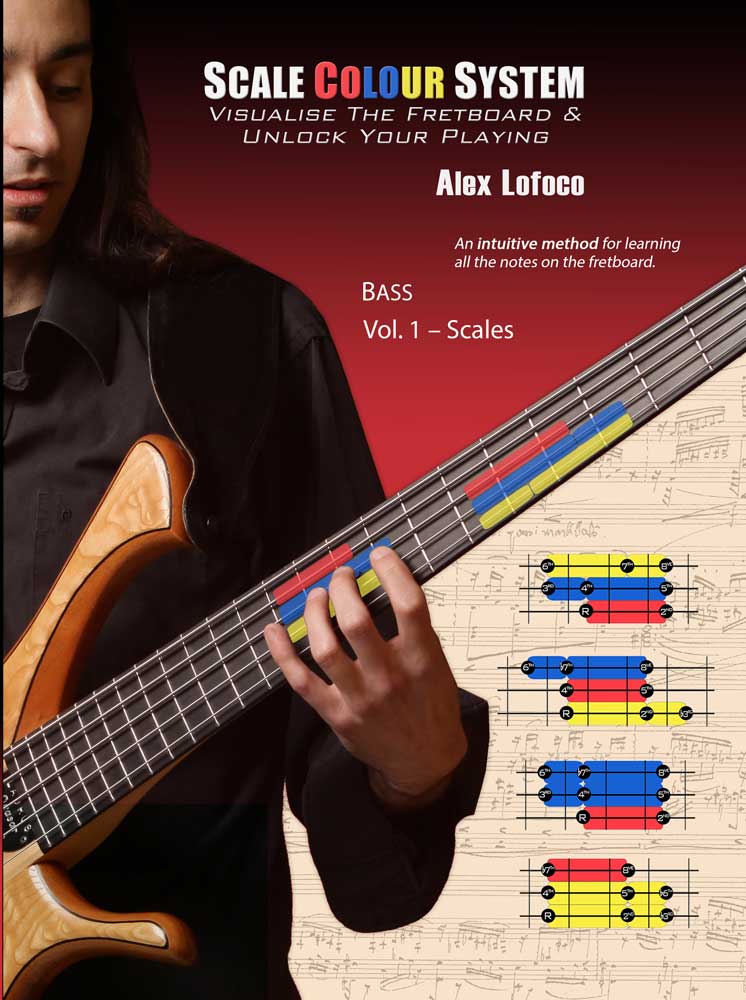 ★★★★★
   "I wish I had a copy of this book when I was starting out!"
    – Michael Manring
   ★★★★★

   "If traditional bass method and theory books have left you feeling bewildered & confused, then this book could well be a game changer!"
    – Dave Swift (Jools Holland Band)
   ★★★★★
   "Very interesting and different approach, I'm sure it would benefit and help some players to develop a better understanding of the bass neck."
    – Alain Caron

A unique and innovative system to study music and intuitively map and internalise Notes, Scales and Shapes over the entire fretboard. Visualise the Fretboard & Unlock Your Playing.
ALL THE NOTES YOU NEED ARE ALREADY UNDER YOUR FINGERS. USE THEM RESPONSIBLY.
---
NEW – C

ONTEMPORARY

B

ASS

G

UITAR, Jaco Pastorius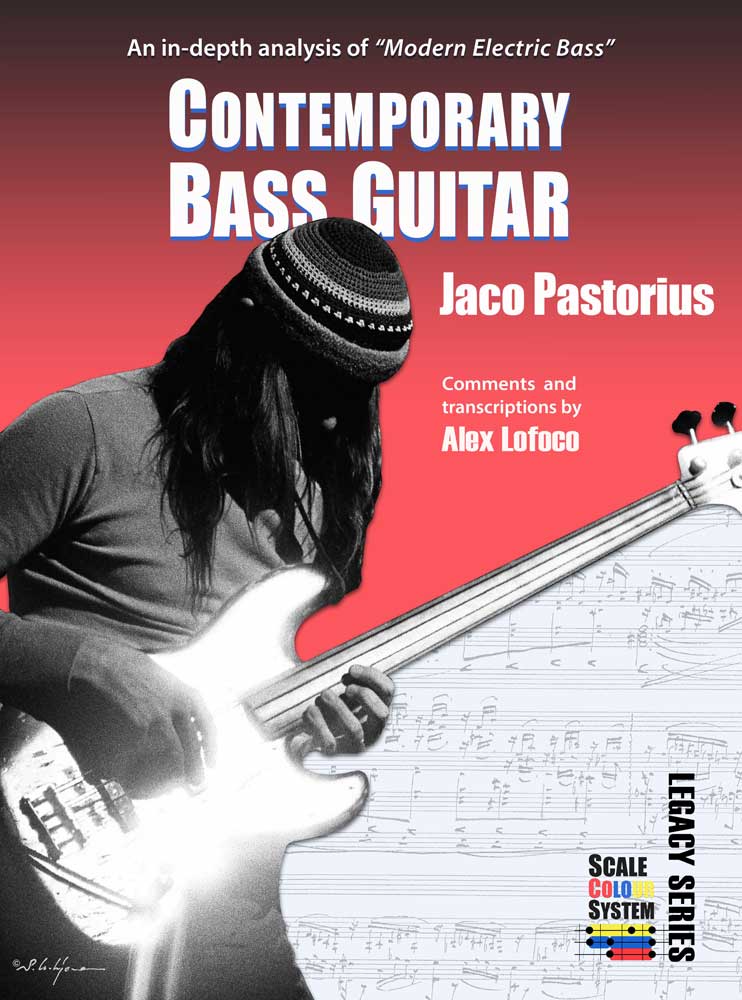 An in-depth analysis of Jaco's ideas and approach to the bass presented in a comprehensive manner.
The revised transcriptions are complete with TABs and the integration of the SCALE COLOUR SYSTEM diagrams provides provides additional help to demystify the fretboard geometry.
A must-have volume for anyone who is already familiar with Jaco's music and would like to have a fresh look into his bass playing, or someone who is moving their first steps into the fun world of making music and would like to learn from a bass master.
To celebrate Jaco's legacy, Contemporary Bass Guitar will be released on his birthday on December the 1st!
---
---
Lessons
Check out more free lessons and articles on MusicOff.com, Bass Musician Magazine and JazzItalia.it.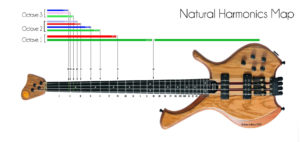 ---
---
---
 Bass Masterclass
Aiming to inspire and boost music creativity, Alex masterclass analyses all aspects of the instrument to create a bridge between its primary role in the rhythm section and advanced solo bass and arrangement concepts.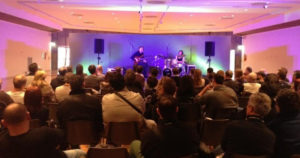 Elements of mechanics, techniques, practice routines, music styles and solo bass arrangement are broken down and discussed in the Q&A session.
√  Bass Mechanics
√  Timing & Groove
√  Soloing
√  Harmony & Theory
√  Gear & Tone
Performances and improvisations through changes, songs and solo bass pieces are to show the flexibility of the modern electric bass in contemporary music.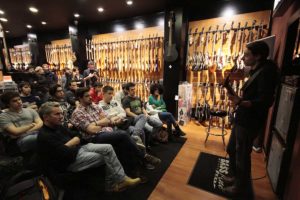 Explore and experiment to unlock the musical potential of any player at any level.
---
---
---
SESSION WORK
Alex is available to record bass tracks remotely and on-site for solo artists and bands.
Write to info@alexlofoco.com with full details of your project. Please include links to download or stream the track(s) or similar work in order to determine if the project is suitable and its cost.

---
 ONLINE TUITION
Book your private online lessons.
Enquire by clicking the link or use the contact form.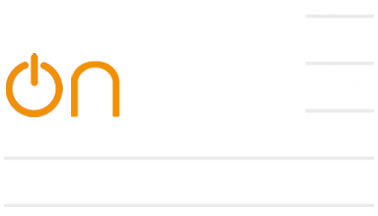 BOOK HERE