It is with greatest pleasure I can announce that Dream Theater keybord wizard Jordan Rudess will be the synth soloist featured artist on Alex's upcoming debut album project.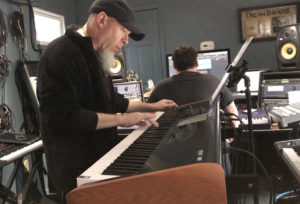 Jordan has been the full-time keyboardist with Dream Theater, since the recording of 1999's Metropolis Pt. 2: Scenes from a Memory.  After touring in three continents around the world with The Astonishing, Dream Theater is preparing to embark on a tour in 2017 to commemorate the 25th anniversary of "Images & Words which will see the groundbreaking album performed in it's entirety along with selections spanning the bands history.
Read more about Jordan.