Featured Special Guests on Alex's project – Eric Marienthal
I share with you my great pride and joy for saxophinist Eric Marienthal has joined my album project as featured artist!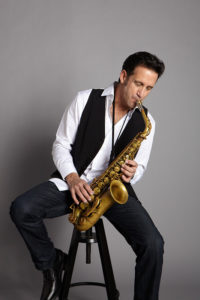 Winner of 2 Grammy Awards, Eric went on to perform with artists such as Elton John, Barbara Streisand, Billy Joel, Stevie Wonder, Dionne Warwick, Burt Bacharach, Lee Ritenour, George Duke, The Yellowjackets, B.B. King, and many others.
Eric is currently on tour with the Chick Korea's Elektric Band.
Check out Eric's tour dates and profile at www.ericmarienthal.com